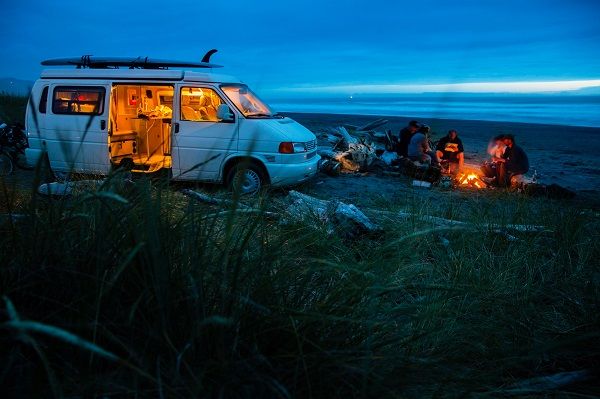 Editor Kevin Max takes a road trip with his family to explore the southern Oregon coast and ends up having quite an adventure.
IT HAD BEEN COMING DOWN IN BUCKETS FOR DAYS. It was even chilly, late June on the coast. There was no tent this time. No rain-fly, no soaked-through bedding, no camp pad too short by a foot and too narrow by a shoulder.
A Eurovan it was to be. A hard-top, pop-top setup with two queenish- size foldout mattresses and linens. The kitchen had built-in cupboards, a propane stove, a college-size refrigerator and foldout tables. (I once lived in a studio in Manhattan that was neither as well equipped nor as spacious as this mobile pied-à-terre.) This vehicle was designed to soften the blow of camping—to still resemble it from the outside looking in but not from the inside looking out.