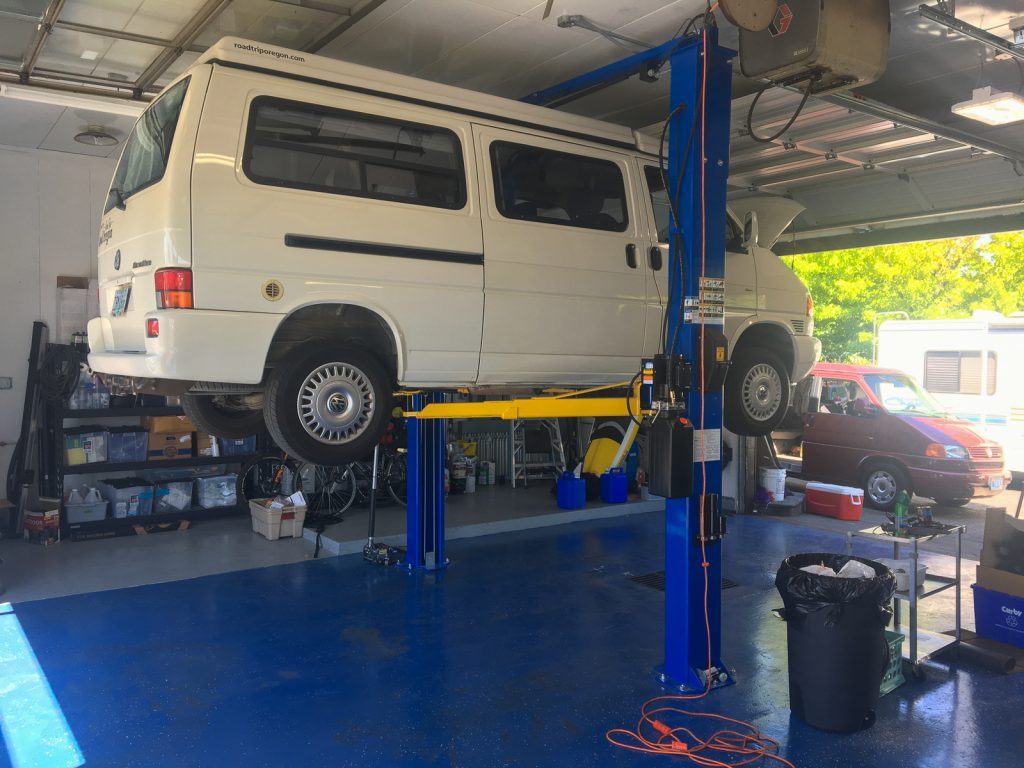 If you own a campervan you know the importance of a properly maintained vehicle.  The last thing you want on your road trip is to breakdown and get stranded on the side of the road.  At Road Trip Oregon we have an expert mechanic who looks after our fleet to make sure our rental vehicles are as reliable as possible.
We will also service your VW Eurovan or vanagon.  If you would like piece of mind before your next road trip we can help you out.   We offer a full inspection of your vehicle to make sure the vehicle is road worthy and that there are no hidden issues.  A list of some of the services we offer include; oil changes, brakes, shocks, check engine light diagnostics, timing chains, alternator, air conditioning, coolant system, heater core, transmission service, transmission cooler installation, general engine repair.  We can also replace the flooring, repair or replace pop top canvas tents, screen repair, pop top strut replacement, pop top gaskets, luggage rack repair, refrigerator repair, general interior refurbishing.  
Feel free to give us a call at (971) 270-0735 to schedule an appointment.