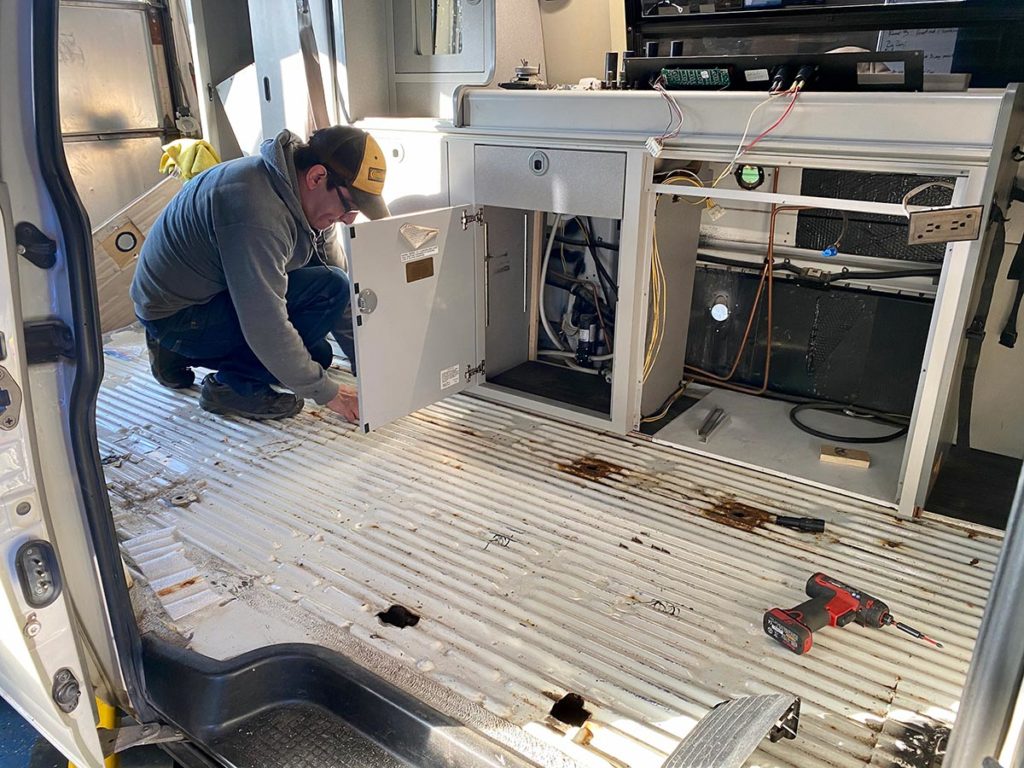 Do you have water damage in the floor of your Eurovan Camper? Do you have squishy areas in the floor and does your van have a distinctive odor of a decaying forest that you can not get rid of? If so you are in need of a floor replacement. Unfortunately all Eurovan campers were assembled from the factory with OSB wood floors which happen to easily absorb water.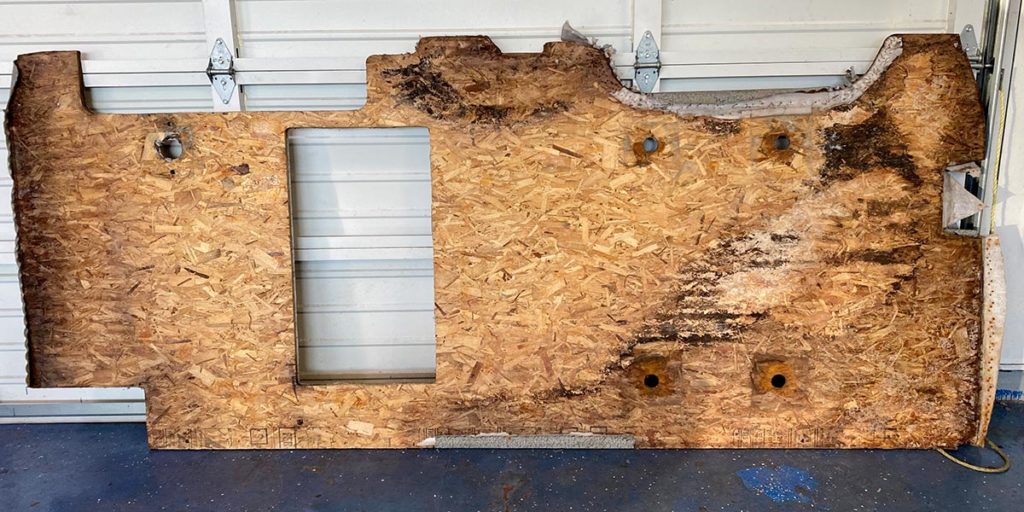 Since the Eurovan's in the US are over 15 yrs old, the seals around the windows and poptop tend to dry out and crack hence leaking water into the van that eventually finds its way into your floor. Once the wood gets wet underneath the laminate it is impossible to dry out and black mold and rot takes over creating an unhealthy vehicle.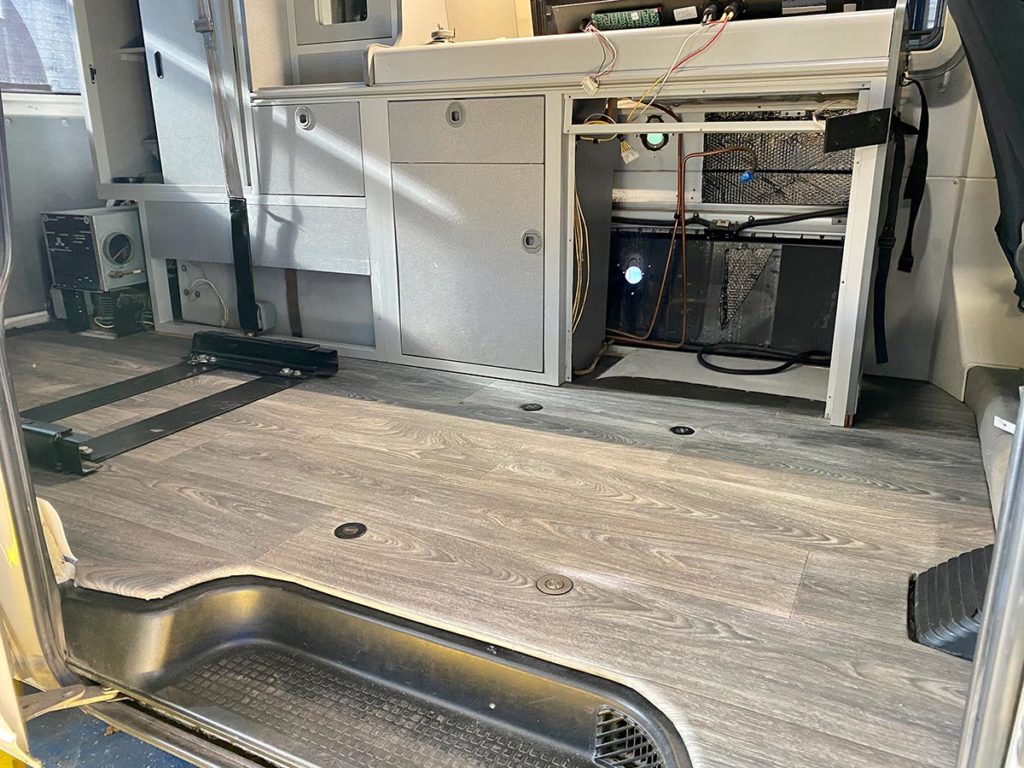 At Road Trip Oregon we specialize in refurbishing older Eurovan's and get them looking like new. We start by finding all entry points where water can penetrate the van and we make sure these areas get properly sealed. We then remove all of the interior except for the cabinets, remove the old floor and replace it with a proper wood floor that will not easily absorb water should it get wet again in the future. We also replace the laminate with something that is modern and stylish.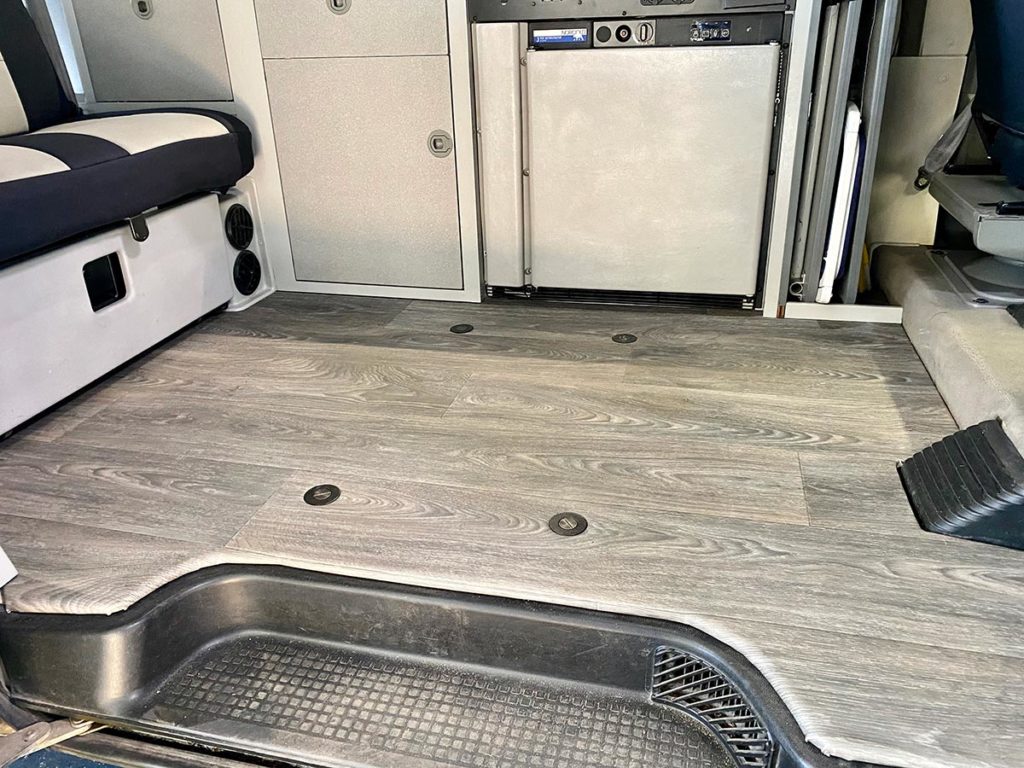 For more information and an estimate please contact us at (971)-270-0735