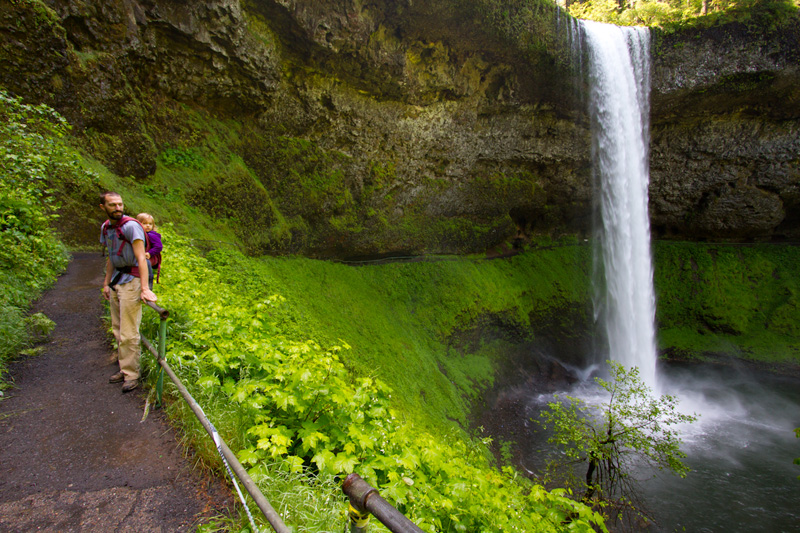 Nestled in the lower elevation of Oregon's Cascade Mountains, a 30 min drive east of Salem, lies a temperate rain forest. It is here that the Trail of ten falls can be found. The Canyon Trail and the falls descend to a forest floor covered with ferns, mosses, and wildflowers. You will also find stands of Douglas fir, hemlock, and cedar.

The Canyon Trail is a nationally recognized trail system that leads hikers along the banks of the north and south forks of Silver Creek. It takes you to 10 majestic waterfalls, ranging from the grand South Falls (177 feet), to the delicate Drake Falls (27 feet). Four of these falls have an amphitheater-like surrounding where you can walk behind the falls and feel the misty, crisp spray.
The park also offers miles of paved bike trails that weaves thru the old growth trees on fairly flat terrain. There is a 97 site campground set in the trees that include showers.