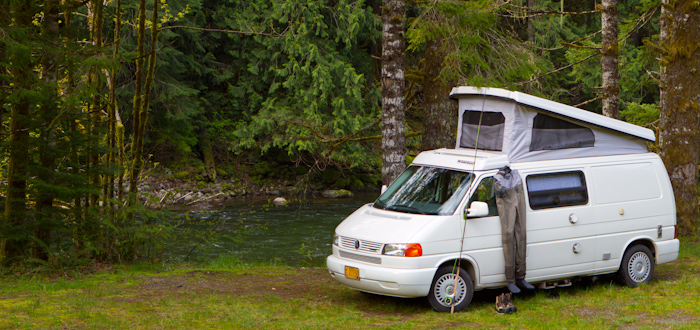 Few places in the world have such diverse and high quality fishing as Oregon.  The Pacific coastline offers incredible opportunities to catch halibut and salmon.  The major rivers deliver fresh runs of steelhead and salmon to the tributaries of central and eastern Oregon.  The countless smaller mountain streams and lakes are teeming with trout and panfish.
From beginners to seasoned professionals, individuals looking to find a wealth of quality fishing opportunities find no lack of options in Oregon.  For fly fisherman, the Umpqua and Deschutes Rivers provide some of the best water in the world for steelhead and trout fishing. In fact, many travel from far and wide during the summer months to fish the North Umpqua River for steelhead.  This area boasts some of the most difficult, yet beautiful fishing in North America. Individuals who enjoy fishing in bigger water by boat or from shore, look to rivers such as the Grande Ronde, Sandy, Klickitat, Clackamas, and John Day Rivers, to name a few.  For  guided fly fishing trips and drift boat fishing trips check out  Josh Linns Guide Service.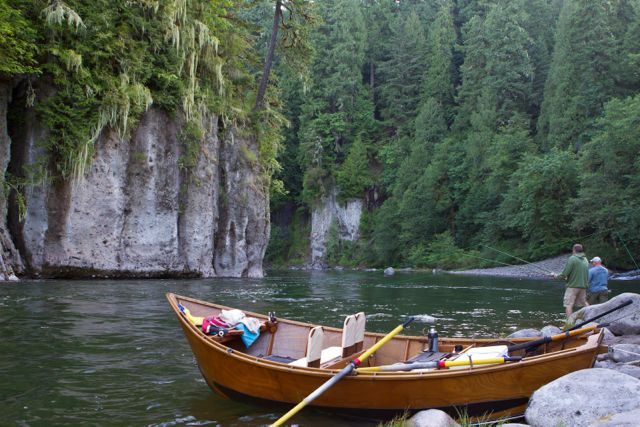 Fishing on the coast is also very popular, which can include deep-sea fishing for tuna, sea bass, halibut, lingcod, or crab.  Many charter services offer full day trips that include all the gear, safety equipment, and licenses that may be required. Also, for those who time it right, breeching whales may stand out as an added bonus during a deep sea fishing journey.
Head up into the Cascades and do some lake fishing for trout,  largemouth bass fishing and opportunity for the much sought after kokanee.  Some great lakes to fish include Crescent lake, Davis Lake, Odell Lake, Lake Billy Chinook and Suttle Lake.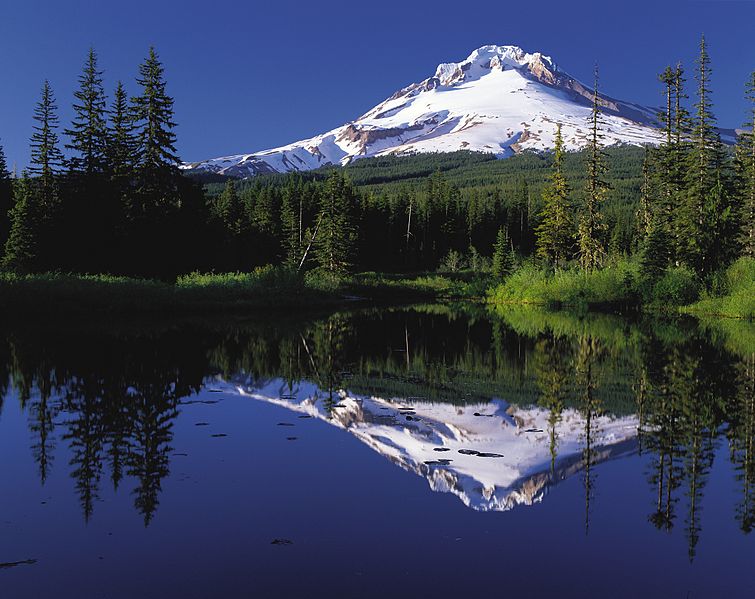 No matter the time of year an angler is guaranteed to find excellent opportunities for fish.  Here is a list of seasonal fishing opportunities in Oregon.
Winter:  This is a good time to search for migratory steelhead trout returning to many of the coastal rivers reaching well into the interior.  You can also find winter trout on the Crooked, Fall, Deshcutes and Metolious Rivers of Eastern Oregon.
Early Spring:  Chinook Salmon return to the Columbia, Willamette and Tillamook Rivers among others making for some real fun.
May and June:  Famed trout stream such as the McKenzie, Deschutes and others come alive with redside trout.  Great small mouth, catfish and sturgeon fishing on the Columbia and Snake Rivers.
Summer:  Panfishing heats up in eastern lakes like Owyhee, Prineville and Chickahominy rivers.  On the coast albacore tuna, halibut and salmon angling reaches its peak.  The Columbia offers runs of chinook and coho salmon in August.
Fall:  Search for steelhead returning to the river systems of the Rouge, North Umpqua, Grande Ronde, McKenzie and John Day.